Thank you for the fast reply.
The reason the plugin was fixed is you've installed Version 1.0.8 which and the one used originally was Version 1.0.7
1. I've included a screen shot of the differences between the demo and my installation.
2. Also, if the the register button clicked the popup comes with no white background
Usually, we install a demo which replicates the developer's own demo so users do not have to do extra changes.
Many thanks for your support.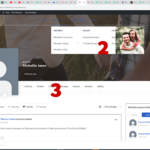 support
February 3, 2021 at 11:09
#28465