Hi Roy,
This is not a second title, this is the excerpt of the article. To know more about it, please click on the following link:
https://wordpress.org/support/article/excerpt/
Please note that you can hide it in Customize > Posts > Posts page > General and uncheck the Excerpt option. Please find the attached screenshot.
Cheers,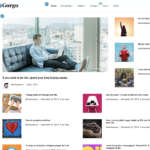 Capture-décran-2021-02-14-à-10.49.19
February 14, 2021 at 10:52
#28948