Hi Cindy,
Your issue seems to be related with BuddyPress and another theme, and not with Gwangi. (Please see attached.)
In consequence, we will close this topic.
As this issue is related not related with our product, it's best if you try to reach the theme authors. They will be more informed and better suited to help you.
Best regards,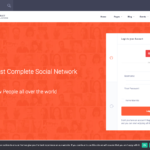 Buddies-Buzz-Social-Network-for-Buddies-built-by-Buddies-