Hi @privatedanish,
I see your point. However, please note that for various reasons, Gwangi is not advertised as a dating-only theme anymore. (Please see attached.)
It's totally possible that features might be missing to make it exactly as you view your ideal dating website. The best way to make it tick the way that you wish is to require customization or custom development work.
Also, please note that the Members Lists page is a widgetized page that can be edited from the Customizer. You can remove it if you wish to display only one directory. Otherwise, you can also choose to edit the Grimlock for Author Avatars widget to query different members. The settings are nearly the same as the other Grimlock section widgets. However, you can also query for users and display the results on your homepage.
This widget is best used in the Customizer as it allow you to preview your changes. To edit your widgets in the Customizer, please navigate to "Customize > Widgets".
For more on a very similar topic, please read the following post:
Best,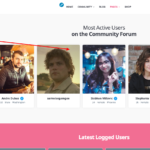 Customize-Members-lists-•-Gwangi-Dating-1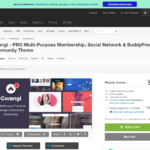 Gwangi-PRO-Multi-Purpose-Membership-Social-Network-BuddyPress-Community-Theme-by-themosaurus
October 17, 2019 at 14:47
#8069