Hi @makaveli,
Thank you for buying our theme. We hope it will meet all your expectations! 🙂
To reduce repetition in CSS, and improve powerful runtime effects like theme switching, we use variables to customize our theme.
To change this color, you have to go to Customize > Posts > Posts page > Item > and edit the background color. Please find the attached screenshot.
If you want to go further with the customization of your website, we advise that you hire a freelancer to do it for you.
If you're on a tight budget, we recommend you to require the services from Envato Studio freelancers (https://studio.envato.com/explore/websites-programming). This web platform gives you access to developers who have already experience with theme customizations, and for very competitive prices.
Best,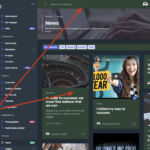 Capture-décran-2021-02-01-à-09.58.03
February 1, 2021 at 10:01
#28388