After some investigation, it seems there is an issue between you server and the Kirki plugin. As you can see in the attached screenshot, there is a mixed content error. I think it prevent the style to be load completely.
Unfortunately, the installation, setting or debugging of third party plugins and hosting server misconfigurations isn't part of the support we will provide for our theme.
To go further, we invite you to ask for more help from your server hosting support because we believe that they'll be better informed and more suited to help you.
We remain available for all support requests related with the use of your theme.
Best,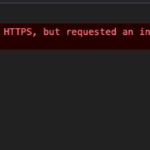 Capture-décran-2021-02-04-à-09.25.19
February 4, 2021 at 09:42
#28578