Hi Dyflo, 🙂
As I understand it, you would like to make the submenu (like highlighted in the attached screenshot) open on the right. Am I right?
Note that this is standard design with our theme. As this is not breaking the page, changing this is considered customization work. Unfortunately, this is a service that we do not provide.
We only share snippet only to solve issues with our theme. Any further request for CSS snippets will have to be part of a defect that needs to be fixed urgently. No snippets will be shared otherwise.
If you want to go further with the customization of your website, we advise that you hire a freelancer to do it for you.
If you're on a tight budget, we recommend you to require the services from Envato Studio freelancers (https://studio.envato.com/explore/websites-programming). This web platform gives you access to developers who have already experience with theme customizations, and for very competitive prices.
Thank you for your understanding.
Cheers,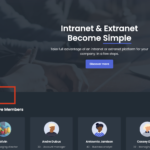 Capture-décran-2021-03-09-à-12.54.09