Hi Esteban,
Thank you for reaching out to us.
To translate the profile field, you need to change the field name in Dashboard > Users > Profile Fields and click on Edit. Please find the attached screenshot.
Once these words are translated, maybe this topic might interest you as it seems to be related to your issue:
Bp-profile-search.pot
If you have further questions or requests, feel free to create other forum topics.
We remain available for all matters related with our theme!
Cheers,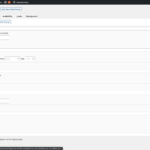 Capture-décran-2021-04-30-à-10.12.38
April 30, 2021 at 10:17
#31129