Hi Alex,
Unfortunately, the first logs you shared only mention warning and notices which are probably not causing this type of error. Also, the console error only shows the fact that your browser cannot perform its tasks (showing the Customizer) due to an internal server error (500), which we already know. To go further, could you please empty your WP logs, try again and then share the new logs with us?
My best guess is that your issue might probably caused by some conflicting third party plugin or some extra code snippet as we don't encounter this issue with our demos. (Please see attached.)
Could you deactivate all plugins that have not been installed with your theme during its setup and all existing custom PHP code snippets please? And then, could you confirm me that the issue is still persisting please?
Please also make sure that you have the latest theme version and that all recommended plugins are up-to-date. Finally, you could also consider clearing all activated caching system as well as your browser cache before investigating any further.
Thank you.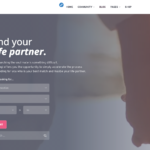 Customize-Home-•-Gwangi-Dating