Hi @brendan,
This Gwangi icon is shown if no logo has been uploaded in your Customizer.
You can easily change this theme option in the Customizer. Just go to your dashboard and navigate to "Appearance > Customize > Site Identity". Then, open the "Logo" tab and change the value with your new logo.
This should solve your issue.
Regards,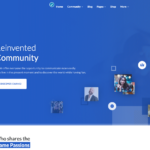 Customize-Home-Gwangi-Classic
October 19, 2019 at 14:33
#8101