I investigated further. It seems you edited your article the wrong way. Unfortunately, I can't understand how you did it. When I try to edit an article you made, Something very strange is happening, as you can see in the screenshot.
Please note that this issue is related with the use of a third party plugin, not with the use of your theme. As theme authors, the installation, setting or debugging of third party plugins isn't part of the support we will provide.
To go further, we really suggest you to ask for more help from the plugin authors and post your request on their support forums:
https://elementor.com/support/
We remain available for all support requests related with the use of your theme.
Regards,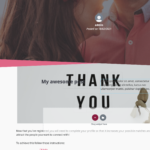 Capture-décran-2021-02-19-à-09.19.42
February 19, 2021 at 09:34
#29098