Hi Brendan,
Thank you for sharing your opinion with us. Kirki and Grimlock are not just about widgets. However, please note that Grimlock widgets will give you many options to easily customize these types of sections. Please find the attached screenshot.
In addition, you can use the Grimlock section with elementor and Gutenberg. You can choose which one you want to use.
Please note that thanks to Grimlock and kirki, you can change the overall look of your theme in the customizer.
We have chosen to use a forum to make all problems and their resolution available to all users, so that they can find a solution if their problem is similar. In our forum you can set a private reply so that only you and I can read your message.
I hope this will answer your questions. 🙂
Best,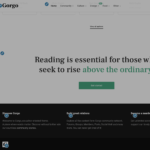 Capture-décran-2021-02-28-à-17.40.54
February 28, 2021 at 17:50
#29363