Thank you for granting us access to your WP Admin. 🙂
We investigated and it seems WooCommerce is not set correctly. As you can see in the attached screenshot, the register page is selected in the advanced settings of WooCommerce and shouldn't be. I suggest you to check your WooCommerce settings and see if this issue is solved.
Please note that this issue is related with the customization of a third party plugin, not with the use of your theme. As theme authors, the installation, setting or debugging of third party plugins isn't part of the support we will provide.
We remain available for all support requests related with the use of your theme.
Regards,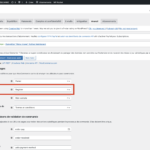 Capture-décran-2021-03-19-à-12.43.27
March 19, 2021 at 12:50
#30003